MMHC


LEADERSHIP DEVELOPMENT
Don't just learn to manage. Learn to lead.
Vanderbilt's Leadership Development Program (LDP) gives you ample practice as both an individual leader and a team member.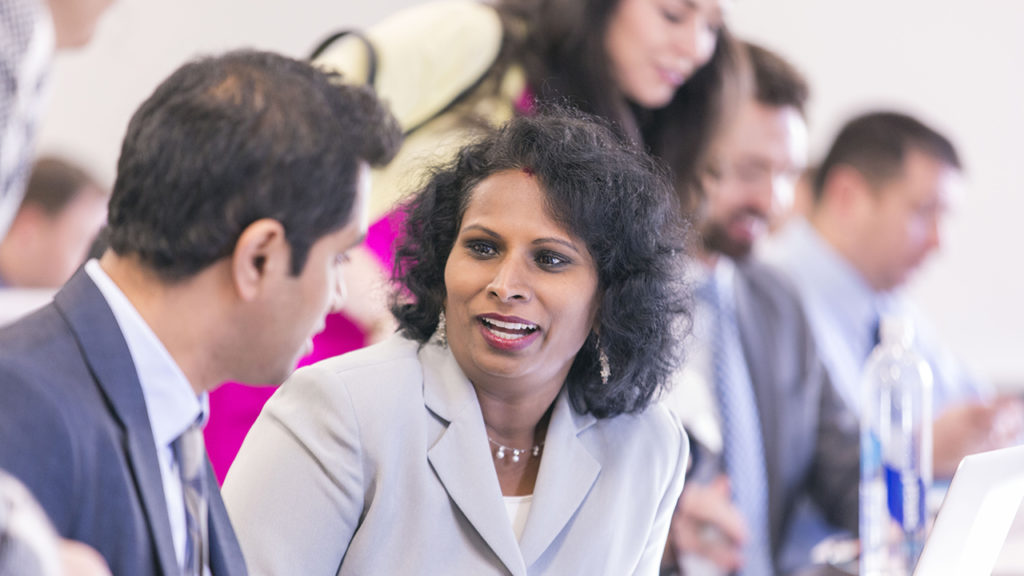 Woven throughout the Vanderbilt Master of Management in Health Care (MMHC) experience, our Leadership Development Program (LDP) gives you the head start you need to manage, motivate, and lead others in a complex and ever changing health care environment. Assess your personal leadership style, identify your strengths and challenges, and gain new insights through executive coaching. Leverage what you learn to better manage and motivate teams, influence stakeholders, and execute change so that you can accelerate advancement in your career and lead more effectively in your organization. Our program was designed to offer you access to the best-in class diagnostic tools and support you need to learn, practice, modify and grow your leadership skills.
The MMHC Leadership development program is designed to wrap around your full-time job role, your teamwork in the MMHC program, and your MMHC Capstone Project experience by focusing on three stages of leadership development.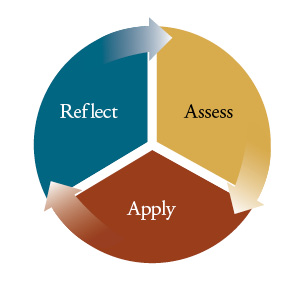 Assess
Access leadership resources used by Fortune 500 CEOs. Start by assessing your personal leadership style. You will engage in the Hogan Assessments and Korn Ferry VOICES 360 development tools to help you uncover your strengths, improvement areas, and how you might be perceived by others. What you do as a leader happens in context. Understanding contexts and navigating through—or even shaping—those contexts is critical to you successfully leading your teams and organization.
You will be paired with an executive coach who will help you interpret your assessment data to best understand and leverage your strengths as well as manage your potential "derailers" – areas for improvement – that can undermine your success as a manager and leader. Together, you and your executive coach will create your personalized leadership action plan that will help you achieve your leadership and career goals in multiple contexts.
Apply
Put your personalized leadership action plan to work immediately in the Capstone Project and on the job.
Throughout your program, you will work on teams that offer you opportunities to try new strategies and management approaches. Whether practicing new leadership skills in the Capstone Project , where you and your team manage a real-time project for an organization, or on the job with your full-time role, you'll have a chance to take action on the goals you set for yourself during the assessment phase. Then you can use the time with your executive coach to reflect on how you have applied your newly identified leadership skills and continue to expand and improve your capabilities.
You and your Capstone Team will also have the opportunity to work with two executive coaches who specifically focus on team interactions to help the team identify areas to enhance and/or improve team productivity and achieve success.
Reflect
Reflect to cement and continue your growth as a leader.
By the end of the Master of Management in Health Care program, you will have applied your new leadership skills in project teams and on your job, experienced real-time feedback from your fellow classmates and work colleagues, and progressed in your areas for improvement. Wrap up the program experience by reflecting on your development plan and enhanced leadership style. Share your plan, especially with those in your job who can support you in your continued journey to effectively manage and motivate others. With disciplined reflection and a new set of tools, you will have the foundation for thinking and acting like an executive in your organization or becoming an executive in your organization.
Meet with your individual executive coach five times throughout the fall and spring semesters of the program. Leverage data from the assessment tools as well as your personal, on-the-job experiences as sources of lessons that can be applied and guide you as you move forward in the program and in your career.
Meet with your team's executive coach twice during the Capstone Project to define your team's vision for project success, and to establish and evaluate your team's goals for achieving that success.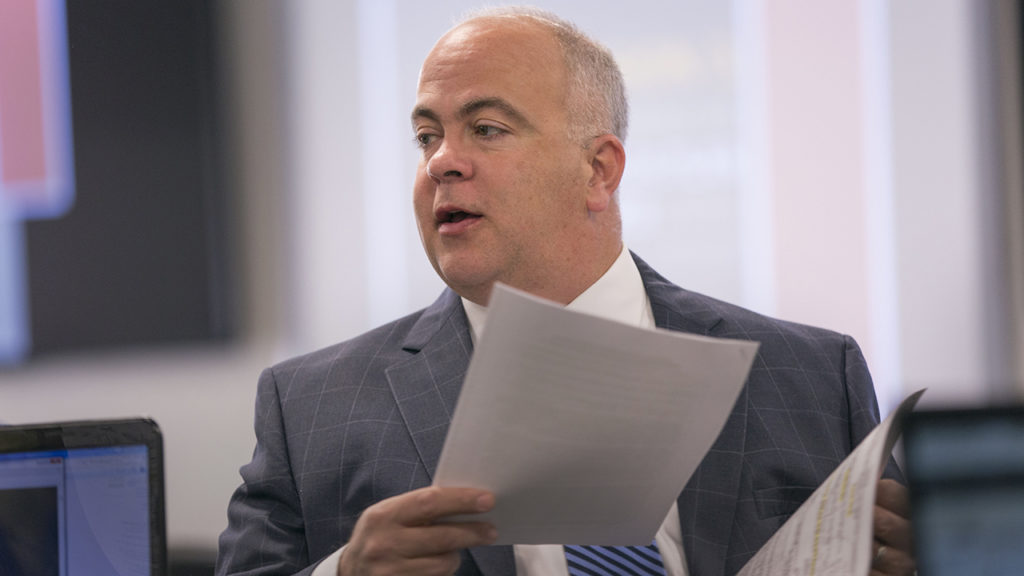 Master of Management in Health Care Leadership Development
Q.
Who are the executive coaches?
A.
Our executive coaches in the Owen Coaching Network are a carefully vetted, high-performing set of independent coaches whose full-time job is to coach executives, leaders, and future industry leaders. Their primary clients are corporate leaders, and they take on as many Owen student coaching clients as their schedules will allow in a given year. Our coaches are qualified and certified by the International Coaching Federation, and the coaches who work with MMHC students are a specific sub-set of the larger network. Our MMHC coaches all have extensive experience working as a healthcare professional, working with healthcare professionals, and/or coaching experienced healthcare industry professionals.

Q.
Is the leadership development program part of the curriculum?
A.
No, LDP is not part of any curriculum at Vanderbilt's Owen Graduate School of Management. By design, LDP supplements your academic work to help you develop as a more capable, well-rounded business professional. Just like in business, when your company offers you access to resources dedicated to high-potential leaders, your level of initiative, openness to new challenges, and drive for success is demonstrated by how you leverage those resources.

Q.
What is the Hogan Assessment?
A.
Hogan is a personality-based assessment used by more than half of Fortune 500 companies to hire and develop individual leaders like you. Hogan was developed to improve workplace performance and is used among companies globally to do so. By taking Hogan, you will get three reports that give you insight into your natural leadership style, how you approach stress, and your values and motivations.
The sessions with my executive coach were invaluable. She helped me identify inner weaknesses, as well as skills to build on my strengths, to prepare me to be a highly influential leader in my organization.

Stacy Langford
MMHC | 2015
Working with a seasoned leadership coach, using validated techniques, I was forced out of my comfort zone. I now have a better understanding of my personal leadership style, strengths and weaknesses.

Oran Anderson, MD
MMHC | 2013
Meet Your
Leadership Development Program

Team
Want to take the
Next Step?