The Vanderbilt MAcc Valuation program is your ticket to a high-octane career in valuation services. We develop first-rate professional service providers with the strong financial skills and accounting expertise needed to excel in this field. Our graduates are equipped to provide specialized financial analyses and models that will impact clients' business decisions on important matters such as strategy and acquisitions, asset management, restructuring and divestitures, and management planning.
In one year, you'll gain the skills, experience, and credential needed for long-term success. Launching your career in this dynamic field can lead to senior positions in the public accounting, finance, or corporate sectors.
What you get in just 12 months:
The knowledge and professional skills needed to excel in public accounting (regardless of your undergraduate major)
Support to prepare and sit for the CPA + CFA exams (the first-time pass rate of Vanderbilt MAcc students remains among the highest for top Master of Accountancy programs)
Incredible opportunity to complete a 10-week paid internship with a Big 4 accounting firm—the average amount earned as an intern is $11,000 (many of these internships turn into full-time job offers after graduation)
Small-by-design program size—which means you'll get personal attention throughout your time here and opportunities to build enduring relationships with classmates, faculty, and staff
What you can expect after graduation:
The average full-time salary for Vanderbilt MAcc Valuation graduates = $63,000 + performance-based bonuses
Almost all of our graduates choose to launch their careers with one of the Big 4 accounting firms—KPMG, Deloitte, PwC, or EY—some choose to stay with these firms long term, while others move on to senior leadership positions on the client side
Within 5 years, most of our graduates have advanced within their companies to six-figure salaries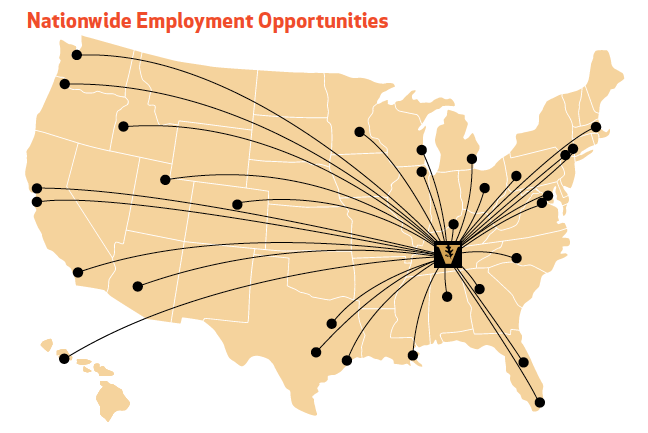 MEET OUR
STUDENTS

Discover what makes our students unique and why they chose the Vanderbilt MAcc Valuation program.
By the numbers
Year in and year out, the percentage of MAcc students who have accepted jobs within 90 days of graduation.
Big 4 firms tell us that Vanderbilt MAcc graduates hit the ground running faster than students from other programs. Vanderbilt's world-class professors ensure that students have an incredibly strong technical foundation, but we also prepare them for real-world interpersonal interactions. Everything we do is geared toward providing our students with the skills that allow firms to put them in front of clients very early in their careers.

Scott Johnson Faculty Director | Vanderbilt MAcc Programs