The most popular and notable finance stories from Vanderbilt Business for the academic year
As another school year comes to a close, we're looking back on the best stories of the past academic year over the next few days. Our series continues with a look at the faculty, students, and careers in finance at Vanderbilt.

30th Anniversary of Vanderbilt Finance Conference Explores the Rise—and Risks—of Exchange-Traded Products
Despite external shocks, global financial markets have appeared almost eerily calm over the last two years.
Part of the reason for this perceived market tranquility may lie in the vast proliferation of exchange traded products (ETPs), such as low-cost index funds and investment tools claiming to guard against sudden market plunges.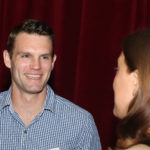 How I Got the Internship: Peter Taylor (MBA'19), Corporate Finance MBA Intern, Nissan
A self-defined "numbers guy" uses his background in financial consulting to secure a corporate finance internship — and stay in Nashville for the summer.
Investment Experts Talk Active Investing, Cryptocurrency, and More
The Owen Finance Club hosted a panel with the Vice Chancellor for Investment at Vanderbilt University and the Chief Investment Officer of Tennessee Consolidated Retirement Systems.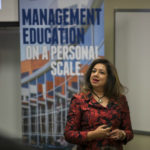 Seven Trends that Will Impact M&A Activity in 2018
Distinguished Speaker Anu Aiyengar (MBA'99), head of the North American M&A group at JP Morgan Chase & Co., shared her outlook for the coming year.
Students Exploring Finance and Consulting Head East for Immersion Week
Finance concentrators travel to New York and Charlotte each fall to network with practitioners and gain industry knowledge.
Vanderbilt Business Announces Launch of Accelerator®-Finance Bootcamp
Accelerator—Finance Bootcamp is a three-and-a-half-day course tailored to undergraduate students interested in a career in finance. For students with little or no financial education, the program offers a chance to learn the fundamental skills needed to earn their first position in the field.
Personal Preference, Not Gender, Plays a Role in Wealth Managers' Recommendations
New research from Nicolas Bollen and Steven Posavac looks at gender, asset recommendations, and false consensus.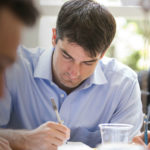 How I Got the Job: Josh Schutzman (MBA'18), Financial Leadership Program, Fidelity Investments
Josh Schutzman (MBA'18) pivoted from supply chain management to asset management with the help of an MBA.
Vanderbilt MS Finance Releases 2017 Employment Report
The Vanderbilt Master of Science in Finance program released its employment report for the Class of 2017, and the results are impressive.
Want to learn more about Finance at Vanderbilt Business? Visit our MBA program page or our Master of Science in Finance page.