We round up some of the most-read stories and biggest news announcements from the past year at Vanderbilt Business
By Kara Sherrer
As the year comes to a close, we look back at 2020 and select some of the most popular Owen news articles. From confronting COVID-19 to setting salary records, here's what happened during the last year:
Owen Community Responds to Coronavirus
This year, the coronavirus drastically changed how business and higher education was conducted. In the spring, Vanderbilt Business quickly transitioned all classes to remote teaching online as COVID-19 began to spread in the U.S. In the fall, the school made even more significant changes to deliver hybrid in-person/online classes while keeping students, faculty, and staff safe and socially distanced.
MBA Class of 2020 Sets New Record for Highest Average Base Salary
Class of 2020 graduates from the full-time MBA program at Vanderbilt's Owen Graduate School of Management reported average base salary earnings of $126,137, an increase of 6% over the previous class' average salary. Combining the average salary with the average signing/starting bonus of $26,991, the class of 2020 is the highest-compensated class of MBAs in the school's history. Check out more highlights from this year's employment report here.
Recent MBA Grad Gives Back to Classmates in a Time of Need
In a difficult year, we looked for the good news, and one of those stories detailed the efforts of Greg Middleman (MBA'20) to help students find employment at his company, Freedom Mortgage. When Middleman realized how many of his MBA classmates were seeking new opportunities due to the pandemic, he took it upon himself to help create employment opportunities for them at Freedom Mortgage — and the company ended up hiring almost 2 dozen students in various capacities.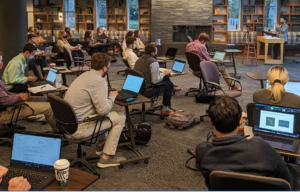 Meeting the Classes
Earlier in the fall, we welcomed the Class of 2022 for the MBA and Executive MBA programs, as well the Class of 2021 for the Master of Accountancy, Master of Management in Health Care, Master of Marketing, and Master of Science in Finance.
Reckoning with Racism Through Scholarship
As the Black Lives Matter protests swept the country, people sought to educate themselves on how racism can manifest in both daily life and the business world. Tim Vogus, Brownlee O. Currey, Jr., Professor of Management, shared 10 ways to fight systemic racism in the workplace at the individual, interpersonal, and organizational levels. María del Carmen Triana, Professor of Management, discussed 7 steps to mitigate racial discrimination and create positive change.
Vanderbilt Master of Science in Finance Program Celebrates 15th Anniversary
Launched in 2005, the MSF program at Vanderbilt Business School has enjoyed 15 years of exceptional employment outcomes. In this retrospective piece, we chart the program's developments over the past decade and a half and look forward at the future of finance.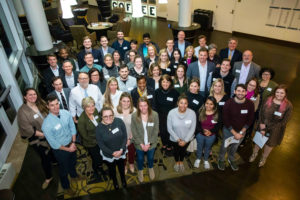 Owen Board Fellows Program Launches
100% Owen, the community service and philanthropy-focused club, launched the Owen Board Fellows program this January in conjunction with the Turner Family Center for Social Ventures (TFC). The program pairs full-time MBA students to serve on the boards of local nonprofits in and around Nashville.
Faculty Promotions and New Hires
Effective fall 2020, Yasin Alan was promoted to Associate Professor of Operations Management, and Professor Jessica Kennedy was promoted to Associate Professor of Management, both with tenure. Vanderbilt Business also welcomed 3 new full-time faculty members: Professor of Management María del Carmen Triana, Professor of Finance Veronika Krepely Pool, and Assistant Professor of Accounting Erik Olson.
Remembering Peter Veruki
Peter Veruki, former Director of Corporate Relations and Alumni Relations at Vanderbilt Owen Graduate School of Management, passed away in late November. We miss him greatly and will remember the impact he had for years to come.
Vanderbilt MBA Operations & Data Analytics Concentration Receives STEM Certification
Effective Fall 2020, the Vanderbilt MBA Operations & Data Analytics concentration was designated as a STEM degree program. The STEM designation allows international students the eligibility to prolong their post-completion Optional Practical Training (OPT) in the US by 24 months. Read more.