The top stories from the past year feature employment reports, new research, and in-person events
From strong employment outcomes to new research to the reintroduction of in-person events, the 2021-2022 academic year offered continually exciting news. Here are some of the most popular Vanderbilt Business articles from the past year:
Vanderbilt Business welcomed new students to campus for orientation in August.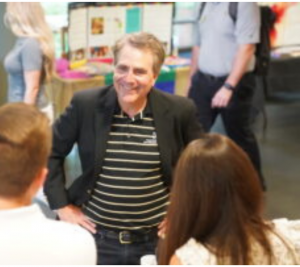 With a vaccination policy and safety guidelines, Vanderbilt Business welcomed new students to campus for the 2021 orientation, a multi-day experience with many opportunities for students to prepare for success at Vanderbilt. 
The Class of 2021 set new employment records.
The Vanderbilt MS Finance (MSF) Class of 2021 set a new employment record, with 100 percent of students receiving offers before graduation with a record-high median salary of $85,000. The Vanderbilt MBA Class of 2021 had an average signing bonus of $27,651, an increase of 2.4% from the previous year, and the Master of Marketing Class of 2021 set a record average salary with an average base salary of $66,585, a 5% increase from the prior year.  
Six scholars joined the Vanderbilt Business faculty. 
Vanderbilt's Owen Graduate School of Management begins the 2021-22 Academic Year with 6 new full-time faculty members, representing a variety of seniority levels and research areas: Scott Johnson (Accounting), Jung Hoon Lee (Finance), Gabrielle Lopiano (Organization Studies), Kendall Park (Organization Studies), Anthony Salerno (Marketing), and Brianna Escoe (Marketing).  
Four new courses address structural racism, diversity, data science, and IT.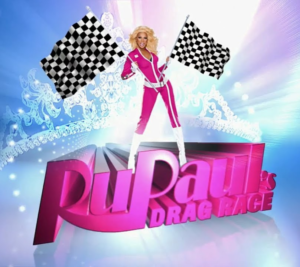 Vanderbilt Business launched 2 new courses addressing structural racism and diversity in the workplace. Strategic Business Solutions to Address Structural Racism taught by Mark Cohen, Justin Potter Professor of American Competitive Enterprise, and Diversity in Organizations taught by  María del Carmen Triana, Professor of Management. The other 2 new courses, Getting Value Out of Data Science, taught by Jesse Blocher, Associate Professor of the Practice of Data Science and Finance, and IT for Business Leaders, taught by Marcy Binkley (MAcc'12), Adjunct Assistant Professor of the Practice of Business Studies, helps students meet employer expectations and explore data science/IT through a business lens. 
Stacie Pawlicki was named Director of the Center for Entrepreneurship.
Stacie Pawlicki (BA'08), was named the Director of the Center for Entrepreneurship (C4E). Pawlicki graduated from Vanderbilt in 2008 with a major in sociology. She found her passion for building business after working at a startup out of undergrad. She returned to Vanderbilt for the Vanderbilt Accelerator Program, which gave her more opportunities and tools to build her entrepreneurial career.  
A new study identifies how Formula 1 drivers learn from success and failure. 
New research from Michael A. Lapré, Associate Professor of Operations Management, and Candace Cravey (BS'19) finds that Formula 1 drivers learn from their own victories, from their teammates' victories, and when their car fails. The study also finds that drivers do not learn from their own driver mistakes (such as single-driver accidents or multi-driver collisions).
A new case study regarding RuPaul was designed with DEI in mind.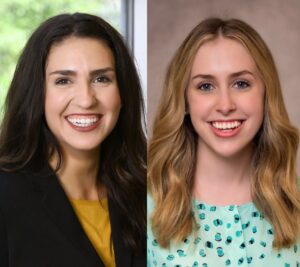 RuPaul's Drag Race—From Subculture to Mainstream, a recently published case study by Kelly Goldsmith, Professor of Marketing (and former Survivor contestant), as well as Chris Beless, Penny Dolan, and April Hughes (all MBA'19), details the tough decision facing Paramount executives to relocate RuPaul's Drag Race to attempt to expand the show's reach. 
The MBA Ladies discuss the lack of women in the C-suite. 
Emily Brennan and Nora Sultan (both MBA'22) made it their mission to bring awareness to the disparities women face in the working world. Through their podcast, The MBA Ladies, Brennan and Sultan have created a safe space for dialogue surrounding these difficult, and sometimes controversial topics. Featuring more than 20 episodes, subjects range from feminism to the lack of women in senior leadership positions. 
BrandWeek engaged students with real-world marketing experience at a fast pace.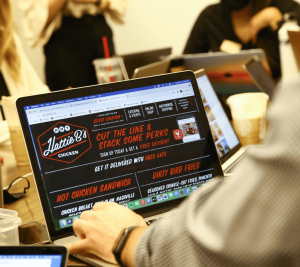 BrandWeek, one of many immersion programs at Vanderbilt's Owen School of Business, is an annual program dedicated to giving students experience solving real-world marketing problems with an element of competition. This year's BrandWeek involved 60 participating Master of Marketing students split into teams of 10 to problem-solve for three different companies. 
Vanderbilt MBAs offered tips on earning a position at the "Big Three."
The recruiting process is highly selective, and as such, it is vital for candidates to put their best foot forward and leave a lasting impression on hiring teams. Joe Payne, Allison Taylor, and Keith Jones (MBA'22) share tips and advice on landing positions with the Big Three. 
A Holocaust survivor shared a message with the Vanderbilt Business Community. 
The Owen Jewish Business Association partnered with the Jewish Graduate Student Initiative to virtually host Andy Sarkany, a Holocaust survivor. Sarkany shared a message of 'never forget and never again' with the Vanderbilt Business Community.