If you are directly out of college, our Master of Accountancy, Master of Marketing and Master of Science in Finance programs allow you to jump-start a career in accounting, marketing, or finance. If you have a few years of work experience and want to catapult your career or change your path, our full-time MBA may be for you. For working professionals and executives, we offer an Executive MBA and a Master of Management in Health Care to help you advance your career without leaving the workforce.
We are committed to helping you transition to business school and have dedicated resources available only to military candidates. Our admissions process includes waiving the application fee for military candidates and working around your schedule and needs to make the admissions process as easy as possible. You will also have a dedicated financial aid officer who is familiar with your benefit opportunities to assist you with the transition to business school.
Military
Friendly
Through scholarship, support, and community, Vanderbilt Business equips military members for a successful transition into civilian life.
Through scholarship, support, and community, Vanderbilt Business equips military members for a successful transition into civilian life.
Business school is probably the single most significant investment you will make in your personal and professional development. We are committed to helping students afford our programs. See your program of interest for more details on specific scholarship options. 
By the numbers
The number of current or former military service men and women enrolled in our programs at this time.
Once your eligibility for the Yellow Ribbon Program has been confirmed, if your tuition charges exceed the amount of the national cap, the Yellow Ribbon Program provides additional funding up to the maximum approved by the VA based on unmet need. At the present time, Vanderbilt Owen Graduate School of Management will award up to 50% of the unmet need in Yellow Ribbon funds, to be matched by the Veterans Administration.  For additional information regarding veterans' educational benefits at Vanderbilt University, please contact Vanderbilt's VA school certifying officials at VASCO@vanderbilt.edu.
Details on Vanderbilt University's Yellow Ribbon Program benefits and military benefits are available through the Office of the University Registrar. A full description of the Yellow Ribbon program can be found on the Veterans Benefits Administration website.
Resources for Military Candidates
What Our Military Students Say
Having transitioned directly from active duty in the Marines, Vanderbilt has been a pillar of support for my family and me, enabling me to identify and pursue my next mission with confidence and resolve.
Jameson Norton,
served as Captain
United States Marine Corps
My experience in going through the admissions process was incredible. If you asked, it was provided. The admissions staff were absolutely amazing in seeing that no questions were left unanswered. Their attentiveness was off the charts in comparison to any other school I considered.
Kimberly Barboza,
served as Lieutenant commander
United States Navy
The Leadership Development Program here is something that's really unique. I had lots of leadership experience from the military…but here I learned how to build consensus and get buy-in.
John Robella,
served as Captain
United States Army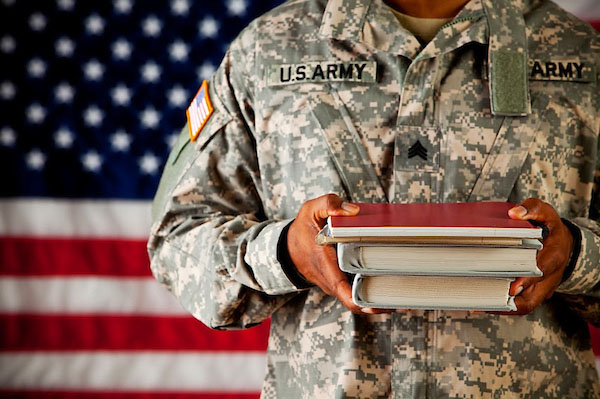 Information on the program and its benefits for eligible veterans
Read More