Global Immersion Track


Immersion Experiences
Don't Just Study Business. Immerse Yourself in It.
The Global Immersion Track, also known as the Americas MBA (AMBA) program, allows for an international scope while bringing together classroom theory and business fundamentals. That's why we build into our curriculum several immersion experiences that help you tackle business challenges as a team and take deep-dives into key areas of global business management.
The Global Team Experience
Since most business decisions are made collaboratively, you'll complete much of your work during both years of the program as part of a cross-functional team of peers. In year one of the Global Immersion Track, you'll be part of a domestic C-Team comprised of other Vanderbilt Executive MBA students. In year two, as you prepare for four international residencies, you will be part of a new, international team with students from Vanderbilt and partner schools in Brazil, Canada and Mexico.
New Harmony
Your first year begins with a residence in the retreat setting of New Harmony, Indiana, providing you with time away from life's daily demands and offering you the opportunity to acclimate to your new role as a student. Learn More.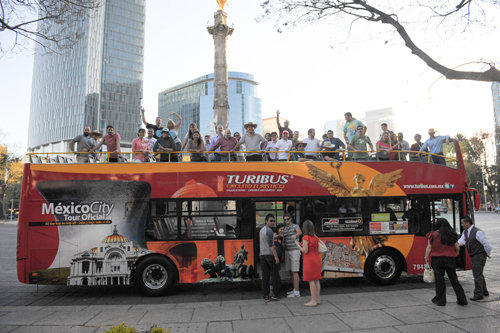 International Residencies
Your second year in this track is comprised of four distinct immersion experiences—in Brazil, Canada, Mexico and the United States. You'll learn firsthand from locals the culture, business practices and consumer perceptions and behaviors of these four nations that represent the largest economies in the Western Hemisphere. And you'll do it among peers from those countries whose own insights and experience will be invaluable throughout your time in the program and during your career. Learn More.
Math Camp
As you prepare to return to the classroom, you will participate in Math Camp to get reacquainted with the quantitative concepts that are foundation of the first-year curriculum. Learn More.
International Capstone Strategy Project
Throughout the second year of the Global Immersion Track, you and your international team will integrate everything you've learned to build a strategic plan for a real client company involving its international business operations in the Americas. Learn More.
Creating and Launching the Venture
In year two of the Global Immersion Track, you and your international team will devise, write and present a business plan either involving a startup or an expansion into new areas for a client company operating in multiple countries in the Americas. Learn More.