Jocelin Clayton
Vanderbilt Master of Marketing
Jocelin Clayton attended Vanderbilt University for undergrad, majoring in communication studies and corporate strategy. Over time, she developed a passion for marketing and realized she could combine that skillset with her desire to work in the beauty industry. During her junior year, she attended an info session about Vanderbilt's Master of Marketing program and caught a glimpse of how an advanced degree could enhance her knowledge and set her up for long-term success. She knew immediately that this program was the perfect postgrad step for her career goals.
Jocelin describes a typical day in her life during the program:
8:00 AM
I arrive for my Marketing Analytics course with Dawn Iacobucci. Luckily, Owen has a coffeeshop in the building to help wake us up before these early morning classes!
9:30 AM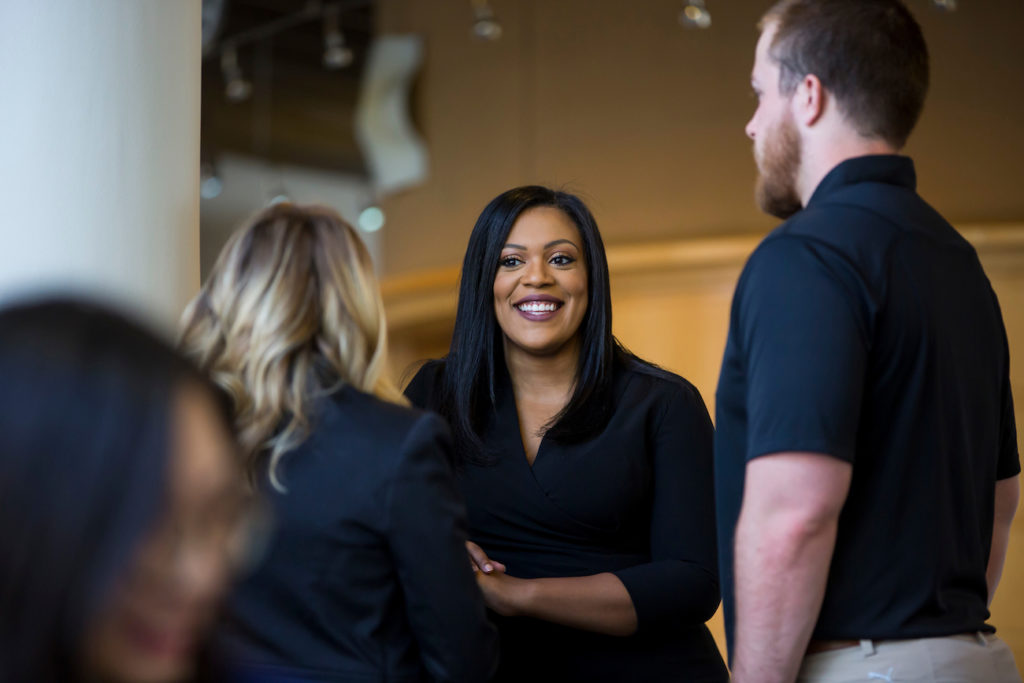 I meet with my CMC Coach, Megan Nichols. I update her on my job search and we do a mock interview. In addition to classes, I'm getting real-world experience as an intern with Owen Graduate School of Management's Marketing & Communications team. On Mondays, I usually meet with them to create a social media content calendar for the week.
10:30 AM
I have a networking call with an Owen alum in New York City (the place where I'd like to launch my career after graduation).
11:20 AM
I head to Steve Posavac's Brand Management course. We spend the class period discussing cases about a variety of brands, from luxury retail to commoditized products.
1:00 PM
I usually attend a Lunch and Learn or other campus event during the lunch hour. Today, I'm attending the Owen Student Government Association (OSGA) Town Hall meeting to discuss the future of Owen and other upcoming school-wide events.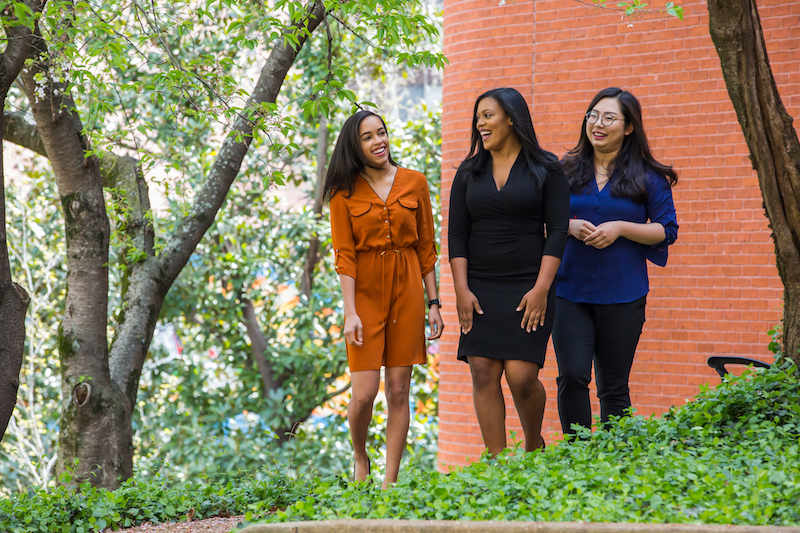 2:00 PM
All Master of Marketing students are required to do an Independent Study so I block time to focus on this project during the afternoon. Today, I'm meeting with Owen alum, Chad White, to create a marketing plan for his Atlanta-based jewelry store, Union Diamond.
5:10 PM
Most days after class I head to the library to catch up on emails or classwork. I'm also involved in OSGA as a senator so sometimes I have meetings during this time. On Thursdays, I head to Closing Bell (weekly, school-wide social event) to catch up with my classmates and other Owen students. After Closing Bell, we usually grab food at Two Boots Pizza and then head to Kung Fu for video games and dancing.
The work/life balance is difficult to navigate at times, but it didn't take long for me to get the hang of it. Owen's "work hard, play hard" environment makes the busy days feel rewarding. I've learned so much in such a short amount of time, and I feel fully prepared to go into the world and be able to apply my knowledge to help solve whatever problems/tasks my job throws at me.
UPDATE: After graduating from Vanderbilt's Master of Marketing program, Jocelin accepted a position at Coty in New York City. Her current role is Global Marketing Manager, Tom Ford Beauty at the Estée Lauder Companies.