We round up our best admissions advice from the last year, answering your burning questions and offering tips for the MBA application
By Kara Sherrer
Throughout 2018, we shared advice for prospective students considering MBA programs, covering more than 20 topics from the GMAT vs. GRE debate to must-know tips for career switchers. As we enter a new year, we've compiled all of our best admissions advice from the previous 12 months in one convenient place for easy browsing.
Have a question that we didn't cover below? Visit the MBA program page or request more information.
General MBA Questions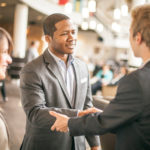 Chance are, if you've got a question about getting your MBA, other people have wondered the same thing as well. We answered some of the questions that our admissions team receives on a frequent basis in these articles:
Candidate-Specific Tips
Different groups of candidates have different questions and concerns, and we did our best to address them. Whether you're female, a veteran, an underrepresented minority, LGBTQ+, an international candidate, or any combination of the above, here's what our admissions officers want you to know:
MBA Admissions Blog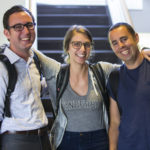 Of course, the best advice for applying to MBA program comes straight from admissions officers themselves. Thankfully, our admissions officer have shared their wisdom in a series of blog posts last year. Here's what they had to say so far:
Career Switching Advice
Many MBA students decide to return to school in hopes of making a career switch, so we sat down with experts from the Career Management Center to find out what you need to know about switching into the most popular industries and functions, including:
On the subject of MBA admissions, we'd be remiss if we didn't mention that the next application deadline for the Vanderbilt MBA program is January 9, 2019; click here to start or finish your application. Best of luck on your MBA journey!